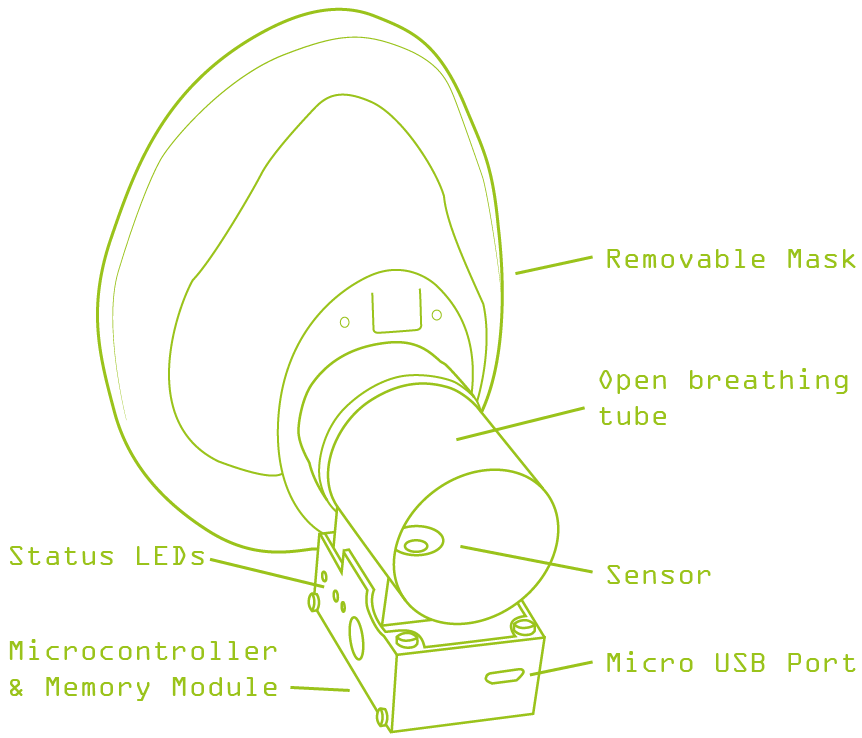 Why Zone-X Studio will revolutionize your training.
Zone-X is a new mobile performance diagnostics and training control device, designed for amateur and professional athletes. The Zone-X Studio oxygen sensor detects the relative concentration of oxygen in the air you breathe in during a performance analysis with high precision every 10 ms.
Unlike traditional performance analyses, Zone-X Studio makes do without a fixed setup, hoses or cables.
Open breathing tubes prevent breathing resistance known from other methods, so there is no additional strain.
No blood has to be taken and evaluated by sports physicians. That saves time and money.
Evaluation is carried out within seconds without tedious and expensive laboratory tests.
Offer your members targeted training control as in the professional area at a fraction of the cost and without having to rely on sports-medical support. Thanks to our innovative sensor technology, it is possible for Zone-X to automate and determine individual aerobic and anaerobic thresholds with high accuracy and without any additional effort.
See also our FAQ.
Example
Here you can find the sequence of a Zone-X endurance test to determine individual training zones and a practical example of evaluation.
Zone-X in your studio.
Your members want to get rid of excess body fat quickly, increase their speed strength or stamina noticeably. You would best prefer looking after each member individually in the process, and you wonder how and by what means you can implement this in the studio every day.
Zone-X Studio determines the individually most effective training zones of your members for fat burning, increase in endurance and speed strength, etc. within a few minutes. With Zone-X Studio, your members will achieve their goals in less time and will be additionally motivated by measurable results, while relieving trainers through faster and more effective workout plans. This saves costs and increases customer satisfaction.

BUYING

Revolutionize your training program and enable your members to make maximum progress within the optimal training zones. For € 1,990 - you receive the complete Zone-X Studio Set.*
*The Zone-X mask incl. measurement device, a Bluetooth 4.0 chest strap, the Zone-X evaluation software for PC as well as the Zone-X App for Android are included. So you can get started right away.
Jakob Zurl, long distance cyclist and world record holder

"Zone X is precise and so easy to use.

A "must have" for every athlete"
Offer your members targeted training control as in the professional area at a fraction of the cost and without having to rely on sports-medical support. Contact us today.
Dr. Johannes Krottmaier
Sales Manager
Teslastraße 4
A-8074 Grambach
Tel.: +43 (0) 676 480 2430
johannes.krottmaier[a]tecsense.com
Contact our sales partner in Germany: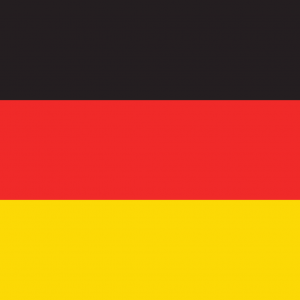 Nikolaj Dorka
Kolberger. Str. 24B
76139 Karlsruhe
+49 (0) 1631702489
info[@]ilt-dorka.de
FAQ - Frequently Asked Questions
Does Zone X also measure CO2?
The ZoneX system measures the O2 concentration in the breath 100 times / second.  A very accurate consumption curve is determined from the consumption per breath, from which the aerobic and anaerobic threshold can be read directly. The method of metering is adequately described in the literature. The quality of our super-fast O2 measurement means no other parameter (CO2) is required to determine the result. The results are equal to or more accurate than complete spirometric measurements.
The consumption of O2 and the release of CO2 are proportional. CO2 is formed from the metabolism of stored glucose with the inhaled O2.
The measurement of CO2 was technically possible. TecSense has developed an extremely fast and cost-effective O2 measurement which allows a more direct assessment.
Is the RQ also determined?
The consumption measurement allows the transition points to be determined exactly, thus determination of the RQ (respiratory coefficient = ratio O2 consumption to CO2 emissions) is not necessary. Of course, the RQ can be deduced from the transition points.
How are the thresholds calculated with ZoneX?
Together with the Sports Institute of the University of Graz an algorithm has been developed which makes it possible to calculate the threshold from O2 consumption.
There is a high correlation (96-98%) with the complicated data collected after conventional spiroergometry.
Does the system calculate automatically?
The system calculates the thresholds automatically from the data, determines the training zones and allows relative VO2 comparisons for training efficiency to be ensured. From this, individual training recommendations can be produced, displayed on the mobile phone and used for training management, for example.
Does one need a laptop or PC for the analysis?
Yes, one needs a laptop or PC with Windows, because the computing power required for the analysis is very high.